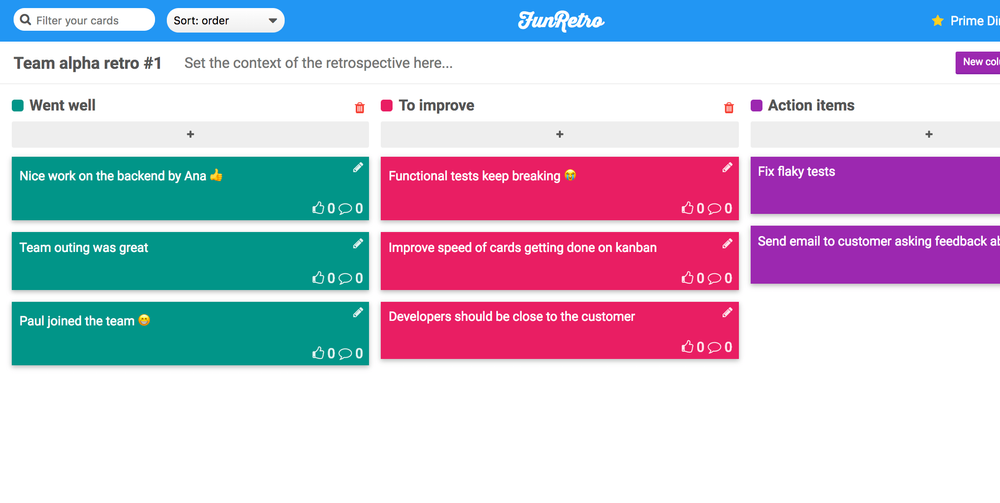 Hello Everyone,
I am writing this to talk more about the last change I did regarding free boards on EasyRetro. In resume, now people that wants to create a board needs to have an account as well.
I am committed to continue to provide a free version for EasyRetro, but at the same time I am working to create a sustainable business model that will let me to continue improving EasyRetro and make it a better product.
It was hard to take this decision, because I always try to provide the best experience for my users, but I am also trying to create a sustainable business in the end of the day.
Making people register to create boards allows me to understand who is creating boards and how many people are they, allows me to send emails for the ones that opted-in in my newsletter and also allows me to do better up-sells to my paid plans.
It also makes sense for the users, because all the boards are attached to your account now, and you can delete them and know how many boards you have created so far.
I hope you understand, it is still an experiment, if this don't work for everyone I will rethink this change.
If you want to see EasyRetro keep improving, you can suggest features and report bugs at https://easyretro.io/publicboard/X1znTznEWWfIWTTAEBq9xoywg1m1/54b1451f-aea4-4de4-9c31-65c0e8565b92 or send an email to us at info@easyretro.io.
Thanks, Glauber