100+ Best Scrum Team Names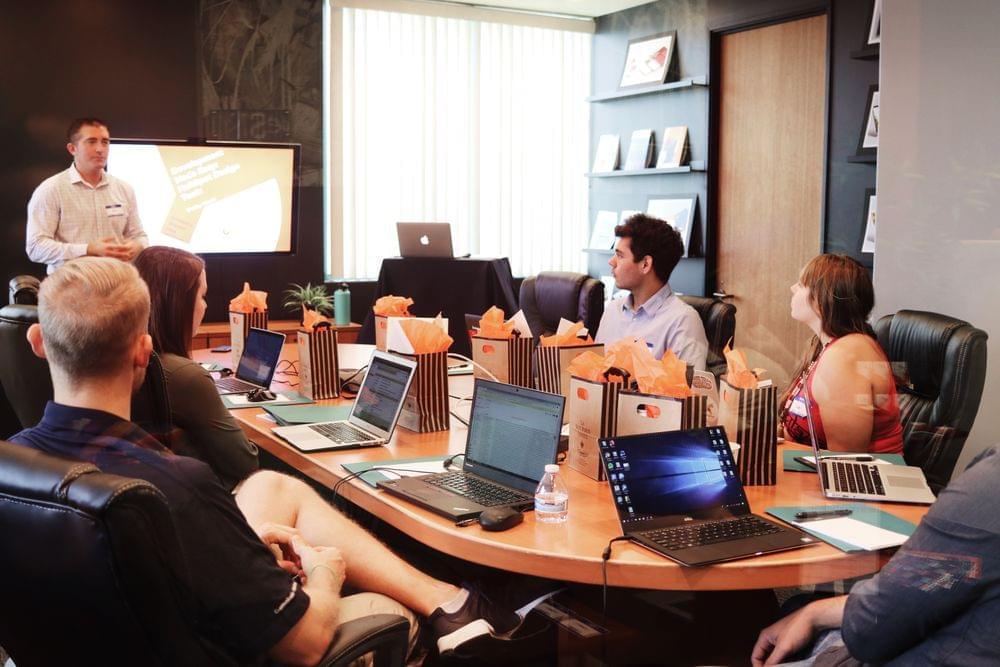 Table of contents
The world of Scrum is a little boring sometimes. While breaking projects up into sprints helps make the work seem more manageable, it can feel like you're stuck in a time loop performing the same functions over and over again. That's why it's important to add a little bit of fun into the workday wherever we can.
Simply giving your scrum team a cool, fun name can help to boost morale and create a real sense of community. Even the meeting to decide on a team name can help your teams grow and connect.
Today, we're looking at what makes a great scrum team name, some of the best scrum team names, and what to do if you're looking for a unique agile team name.
Key components of good scrum team names
The A-Team. The Red Team. The Team of Extraordinary Developers. It's all been done before. Agile team names need to be something special, something unique, something that unites the entire team, not just a generic joke name.
Let's look at factors that make up the best scrum team names.
Short
This is an agile world we're working in. We're supposed to break things down and throw out the fluff, so why would we choose a long, bloated team name?
Keep the name short and snappy. That way it can be…
Memorable
There's little point in coming up with a team name if no one will remember it! A great agile team name should stick in everyone's head.
Having a memorable team name helps improve morale by making it easier to recognize good work. The higher-ups may not know your individual names, but give them a great piece of work finished by a team with a great name, and they'll remember you!
Easy to pronounce
Acronyms are nice, but they become impossible to say at a certain point, and pretty soon, you'll stop using them altogether. The same goes for complicated words and combinations of letters. We're not trying to make a secure password, so put down the hexadecimal chart and stick to simple English, so everyone can easily get their tongue around your team name, even if they're not native speakers.
Unique
As we mentioned earlier, generic agile team names are out. If you think of some funny scrum team names within seconds, there's a large chance it's been done before. This becomes an even bigger problem when your organization has multiple teams that could all come up with the same idea.
All of the best agile team names are something unique to that particular team, and they do that by creating scum team names that are…
Meaningful
The best scrum team names are the ones that have a meaning to the entire team. It's a banner to fly above the team that unites them.
Finding a meaningful team name for every team member may take a little time. However, the time spent is well worth it when you consider the positives.
By working together to find a great name, team members build real connections and get to know each other on a deeper level. This helps boost collaboration, instills a larger sense of pride in the team's work, and makes the workplace enjoyable.
A rundown of 120 of the best scrum team names
Let's take a look at some great examples of scrum and agile team names to help inspire you.
Funny scrum team names
Bit By Bit
Design Divas
Easy Scrum Easy Go
Epic Engineers
Feature Freaks
Ideation Station
KPI Kings
Masters of Scrum
RAD Rebels
Retro Rangers
Scrum At Me Bro
Scrum and Coke
Surprisingly Smart
Tabs vs. Spaces
The Best Team
The Caffeine Addicts
The MVPs
The Standup Squad
Workday Warriors
Value Validators
One word Agile team names
Advocates
Avengers
Collective
Dominators
Elites
Epics
Everest
Innovators
Optimizers
SCRUMPtious
Scrumbelievable
Sprinters
Streamliners
Strategists
Taskmasters
Trailblazers
Titans
Unstoppables
Vindicators
Visionaries
TV team names
Arrested DEVolpment
Breaking Devs
Beta Call Saul
Dragon Bug Z
Dev Lasso
Friday Night Sprints
It's Always Scrummy in Philidelphia
Only Fools and Agile
Parks and Retrospectives
Peaky Coders
Pride and Prioritization
Scrumfeld
Scrumdercats
Two and a Half Sprints
The Agile Zone
The Big Scrum Theory
The Brainy Bunch
The Dev-Files
The Scrum Place
The Scrumpranos
Film scrum names
Avengers: Age of Agile
Backlog to the Future
Devs of the Lost Ark
Dr. Sprint
Forrest Scrump
Good Will Scrumming
Inglorious Developers
Lords of the Scrum
Paths of Glory
Pulp Features
Reservoir Devs
Scrum Like It Hot
Scrumbledore's Army
Scrum and Scrummer
Scrumdog Millionaires
Sprint Club
Sprinterstellar
Sprint Fast Sprint Furious
The Usual Suspects
Top Scrum
Music scrum team names
Black Hole Scrum
Burndown For What?
Coding in the Deep
Dev Side of the Moon
Fortunate Scrum
Good Vibrations
House of the Rising Scrum
Scrum as You Are
Scrum on Eileen
Scrumwhere Over the Rainbow
Smells Like Team Spirit
Smooth Criminals
Sprint Child o' Mine
Sprint from a Rose
To Code a Butterfly
Tiny Dancers
Walking on Scrumshine
When Devs Cry
Whole Lotta Scrum
99 Problems
Punny scrum team names
Air Conditionals
Bug Squashers
Byte Me
cOverlords
Federal Beaurau of Sprintvestigation
Federal Beaurau of Iteration
Fragile Management
Gantt Touch This
Gin Scrummy
Go Scrum Yourself
HTMLelephants
Pace Makers
Runtime Terrors
Scrum of the Earth
Scrummin' It
Scrummy Bears
Sprint Chocolate Chip
Two Scrums Up
Victorious Secret
UXpect Us To Do That?
Still unsure of what to call your team?
Are you still struggling to come up with a great scrum team name? Can't seem to agree on a name that ticks all the boxes?
Try the EasyRetro Scrum Team Name Generator! By answering a few questions about your team, our generator will come up with a short, memorable, easy-to-pronounce team name.
For all your other scrum and agile needs, head over to the EasyRetro blog!