4 examples of retrospective meeting formats, exercises, and games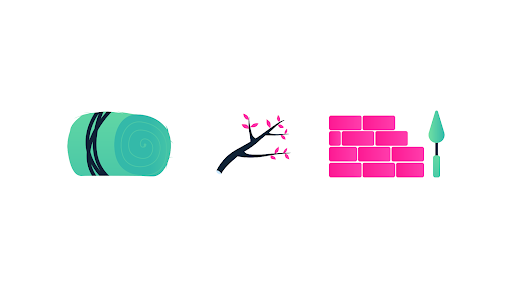 A sprint retrospective is by far the best way to assess your team's progress. It's a chance for everyone to catch up, seek assistance, and pass on tips before diving into the next sprint.
And while we all know how useful a retrospective can be, we also know it can be difficult to get started. That's why we made it our mission at EasyRetro to help Scrum Masters get the best out of their retrospectives.
Keep reading for our pick of best practice retrospective formats, exercises, games — plus examples for getting started today.
Should a retrospective happen online or offline?
The pandemic has brought remote work into the spotlight, leaving some Scrum Masters caught off guard. Thankfully, the sprint retrospective has stayed true to its Agile nature and can work well regardless of where your staff are sitting.
That being said, there are a couple of key differences between the online and offline formats.
Retrospective formats for distributed/remote teams
The age of remote working is here and brings with it a new set of obstacles for Scrum Masters to navigate. Thankfully, Agile methodologies have given us a headstart compared to other ways of working, as being ready to adapt is part of the mindset!
Even so, it can still prove difficult to make retrospectives work via video chat. Here are our top tips…
What you will need:
Thanks to cloud-based technology, hosting an online retrospective is relatively simple and often requires little more than a few clicks to get started!
Aside from the digital workspace, running a remote retrospective is the same as an in-person one. The 5 key steps remain the same, the objective remains the same, you just might end up listening to a co-worker's child singing their favorite song in the background.
Retrospective formats for in-person sessions
Of course, not everyone is sticking with remote working. As some head back to the office, they may just feel a little rusty when it comes to in-person retrospectives. So, by way of a reminder…
What you will need:
Suitable meeting space
Whiteboard or large paper
Sticky notes
Markers
Timer
In-person retrospectives have an advantage in that the team can feed off everyone else's energy. You're able to really get a sense for how they viewed the previous sprint while sharing the same space. It can be easier to promote engagement without the Scrum Master dealing with obstacles such as bad connections, muted microphones, and other outside distractions.
No matter which you choose, holding the team's attention during the retrospective can sometimes be a difficult task. Workers heading back to the office are going to be keen to interact with co-workers they haven't seen for months, while those still working from home have a whole range of distractions to fight against.
Luckily for you, we have a few tips to help you keep the team engaged!
Retrospective exercises: 4 examples & templates
If you're new to retrospectives, you may be overwhelmed with the sheer amount of formats they can take. We have already talked a lot about What Went Well, Sailboat, Stop Start Continue, and Rose Bud Thorn on the blog, but there are over 100 other templates on our website alone — and that's before you add the other tools that are available!
With that in mind, we thought it would be handy to offer a list of our favorite retrospective exercises from our vast template library. All our templates are easy to use, easy to share, and most importantly, fun!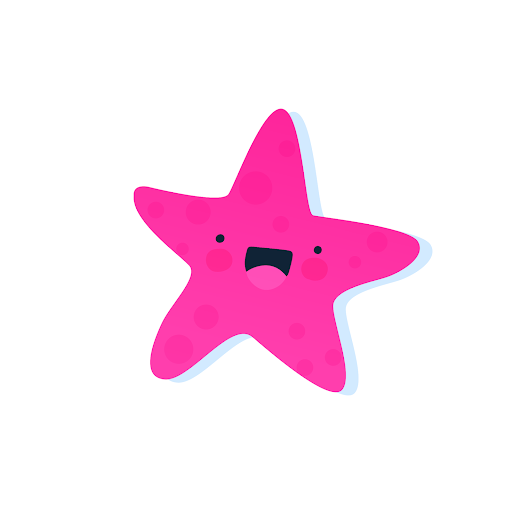 The Starfish Retrospective was developed by Patrick Kua with the intention of helping teams better understand what went wrong and how to improve for the future. It enables workers and managers alike to look at what the business is doing in order to work out where resources need to be distributed.
The five stages of Starfish are:
Keep doing: This is where the team will identify things that are working well and add value to the organization already.
Less of: As the title suggests, this is where the team will identify things that are not working well and need to be reduced.
More of: These are activities that are already happening, but maybe aren't offering as much value to the organization as they could.
Stop doing: Another self-explanatory title. Identify actions that hold no value to the organization and get rid of them entirely.
Start doing: Think of what your competitors are doing that you aren't. Assess the value of those actions and seek to implement them if they can benefit your organization.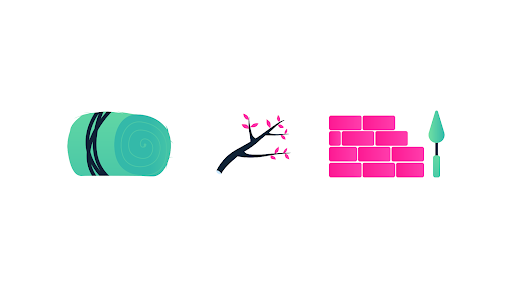 You may be familiar with the Three Little Pigs story from your childhood? This fun retrospective format takes inspiration from the tale and focuses on the state, quality, and challenges of the project.
It's a great starter template for teams that are new to working Agile, with a familiar hook to help the transition.
It also works brilliantly when measuring risk. A straw house isn't a bad idea if you're certain it isn't going to encounter something that could knock it down, but the aim is always to build that solid brick house. The Three Little Pigs retrospective is a great example of an exercise that identifies weak spots — so you can fix them before the big, bad wolf comes!
As you can guess, there are just three stages to this format:
House of Straw: This house could topple over with even a small amount of opposition. What features of the product need the most attention?
House of Sticks: Everything in this category is worthy of further attention, but maybe not as urgently as those in the House of Straw.
House of Bricks: This is where everything that is completely solid goes. If a new process worked out well, place it in the house of bricks! A new feature is completed and works well? Put it in the house of bricks!
Mad Sad Glad is an organizational tool that can be used to encourage discussion of pressing issues. It is a great way to list all the strengths that your team has and allows them to address any problems that have occurred.
The Mad Sad Glad format can often be a source of team satisfaction, positive team dynamics, and good morale since it promotes cooperation instead of dissent and frustration.
The three stages for Mad Sad Glad are… Well, it's probably obvious but here's a breakdown anyway!
Mad: What has frustrated your team during the last sprint? Does communication need to be improved? Are any team members not pulling their weight?
Sad: What could be done to improve team morale? Does anyone on the team feel undervalued? Is the team working well as a group?
Glad: What is making your team happy? Are they receiving great support? Is there a positive and flexible attitude that fits with their needs?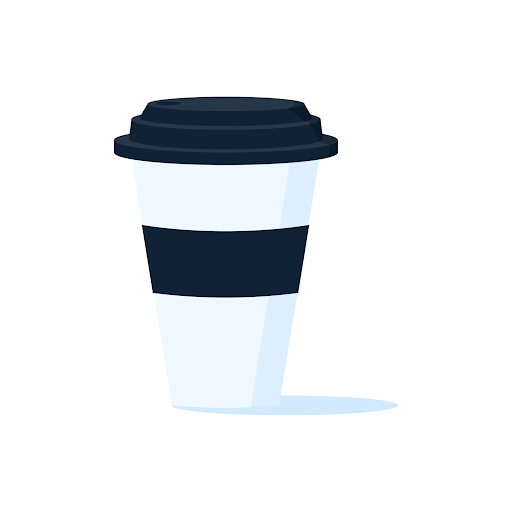 Unsurprisingly, the origins of Lean Coffee lie in Seattle. It's designed to be a nice, laid-back format like you would expect from a small meeting in a coffee shop. But don't let the casual nature fool you — this retrospective format example packs a punch (just like its namesake). Lean Coffee's purpose is to pinpoint sources of time-wasting and address ways to improve efficiency, hence "lean"!
Lean Coffee is a little more interactive than some of the other formats we have discussed and requires a little more preparation. Everyone will need to have their own stationery — including markers, notepads, and sticky notes — in order to fully take part in the meeting.
While it differs from the traditional retrospectives, Lean Coffee is one of the most effective ways of engaging your employees in discussions with the managerial staff. It helps in increasing their motivation levels and makes them feel like they are valued by the company.
Of course, this is only a snippet of what EasyRetro can offer you!
Alongside our great template library, we also offer all the tools and advice you could ever need to collaborate with your team in one place. Check it out today!