Top 5 podcasts for Scrum Masters and Agile coaches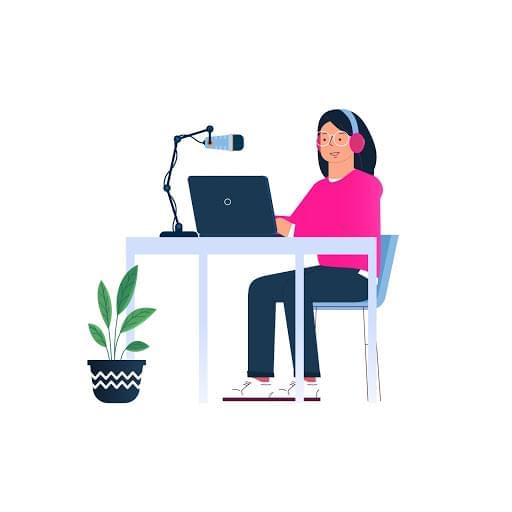 Over the past few years, podcasts have become a juggernaut of entertainment, relaxation, and learning. There's something for everyone, from interviews with musicians to deep dives on popular TV shows.
So it'll come as no surprise that the world of Agile methodology has embraced the format to give you advice and tricks from the best of the best. What might surprise you is just how much content is out there.
Thanks to rising demand and an increasingly large choice of hosting platforms, it's never been easier to find a podcast that fits your needs, no matter how specific they may be. There are at least 2 million podcasting shows available right now with over 48 million episodes as of April 2021, so we thought we'd save you time and shine a light on some of the best shows that will help you improve.
Why you should listen to Scrum and Agile podcasts
First, let's talk about why podcasts are an essential tool for the modern Agile and Scrum professional.
There are endless books, articles and websites that can teach you how to adapt to Agile workflow, but who has the time to sit down and read these days? The world is moving too fast and there's always new trends to keep up with. Here are 4 reasons you should include podcasts in your professional learning…
They're free!
There are countless platforms to listen to podcasts through and nearly all of them offer a free service. Some are ad-supported, some may offer premium services that run alongside the podcast, but you'll be hard pushed to find a great podcast that forces you to pay before listening.
Free, up-to-date advice is just a click away!
A great education tool
Podcasts are a valuable tool for Scrum Masters, Agile coaches, and anyone else who wants to work more efficiently. Education within a professional setting is important, but sometimes anecdotal evidence from those who have been there and done it can be just as valuable.
Training sessions and educational environments often deal with hypothetical situations, so to hear real life accounts from actual situations can be the key to making your management style shine above the rest of the crowd.
Most importantly, podcast hosts are always looking for fresh content. So instead of studying textbooks about how everything was years back, you can stay updated on the latest trends and challenge the traditional thinking you may be stuck in.
Always accessible
Alongside their wide availability — so you can listen on the platform of your choice — podcasts are one of the most accessible mediums in the business right now. The audio-only format means you can listen to a podcast while commuting, at the gym, on a hike in the mountains or literally anywhere else you take your ears with you! You could even learn about improving your skills while planning your next sprint!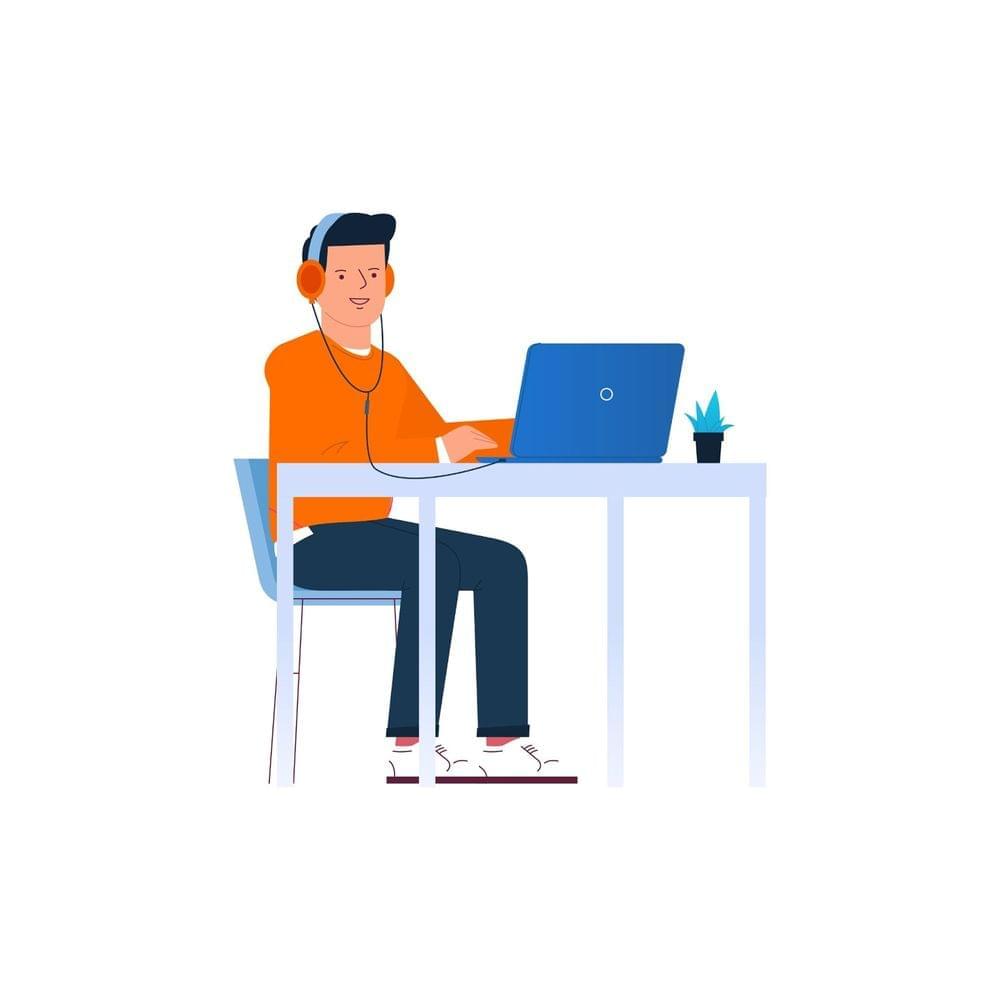 Unlike radio, you don't need to tune into a podcast at a specific time or risk missing out. They're on demand so you are in control. Missed a bit? Rewind a few seconds to catch up. Need to write something down? Pause at any point to document inspiring moments and useful nuggets.
Engage with like-minded professionals
Most podcasts have built up a great community that runs alongside the show. It might be a simple Slack channel or a full-blown message board bursting with people much like you who are eager to share their experiences and learn new skills.
Having a support network like this, outside of your own office, is invaluable. You'll find it boosts your confidence, workflow, and leadership skills just by talking to likeminded people who have been brought together by a podcast.
Top 5 podcasts for Scrum Masters and Agile coaches
Scrum Master Toolbox Podcast
Acclaimed engineer and author of #NoEstimates: How to Measure Project Progress Without Estimating, Vasco Duarte, hosts this bite-sized podcast. Episodes range from 10 to 30 minutes and are published multiple times per week, meaning you get the freshest updates without the usual padding that can come with longer episodes.
Vasco interviews Scrum Masters and Agile coaches from around the world and discusses topics including development strategies, team motivation, frameworks, sprint planning and scaling.
EasyRetro's Top Episode: The Nexus Framework for Scaling up Scrum With Simon Flossmann.
Meta-Cast
Bob Galen (Principle Agile Coach) and Josh Anderson (Senior Director of Product Management) co-host this informative show packed full of real-life experiences from well-versed Agile practitioners. Meta-Cast offers a softer type of learning aimed at helping Agile coaches lead by example and support their teams and businesses.
Bob & Josh are quickly approaching their 200th episode and show no signs of slowing down. New episodes are uploaded every week, ranging from 30 minutes to an hour. Make sure to check out their deep dives as they break up difficult issues over multiple weeks and give you the best advice on how to overcome issues.
EasyRetro's Top Episode: The Hard Stuff, Part 1.
The Agile Pubcast
We all know how much the Brits have missed the pub during the past year, but thankfully you can crack open a can one evening and remind yourself how it felt to have a pint and a chat with The Agile Pubcast.
Geoff Watts (serial author and the UK's first Certified Scrum Trainer) and Paul Goddard (Certified Scrum Trainer & Coach, founder of Agilify) play joint landlords, tackling a range of topics in their trademark relaxed but highly informative approach. No script, no agenda, just a weekly 30-minute episode packed full of stories and tips to quench your thirst for work/pub banter.
Of course, the pubcast has been downgraded to a regular podcast until the world opens up again, but the guys still manage a cheeky pint when they can, as evidenced by their recent episode featuring Sandy Mamoli, a leading Agile coach from New Zealand.
EasyRetro's Top Episode: A Prestigious Pint with Sandy Mamoli.
The Daily Standup
No-one can deny that podcasts can sometimes be a long, tedious affair. There are some shows that stretch to 2 to 3 hours, that's a big chunk of your day and a lot of information to process in one go. Considering we're talking about Agile workflow; it seems counterintuitive to recommend a show that's padded with more content than you actually need.
Thankfully, The Daily Standup has decided to do exactly what the name might suggest. Host Lee Henson (President & CEO of Agile Dad) puts together short, daily episodes offering insights from one of the leading authorities in the world of Agile.
EasyRetro's Top Episode: DON'T do "The Agile", Do Mini-Waterfalls Instead?
Beyond the To-Do List
Finally, something a little different to cap our list. Beyond the To-Do List from Erik Fisher (Director of Social Media Education at Agorapulse) interviews a veritable who's who of leaders in the worlds of productivity, development, teamwork, discipline, ownership and even neuroscience!
Not every episode deals with Agile methodology, but there's still plenty here to draw inspiration from. Most notably, the recent episode featuring Cal Newport (author of So Good They Can't Ignore You, Deep Work and A World Without Email).
EasyRetro's Top Episode: Cal Newport on Information Overload and A World Without Email.
But I'm not a podcast person…
The world of podcasts is daunting. Millions of shows mean you don't know where to start and a bad podcast could put you off the format for life. However, now that you've seen our top picks, maybe it's time to give them another try? You might find that you haven't found the right podcast for you, rather than you don't enjoy the medium at all. There's a wealth of knowledge to be heard, don't let the opportunity pass you by!