14 of the best product manager interview questions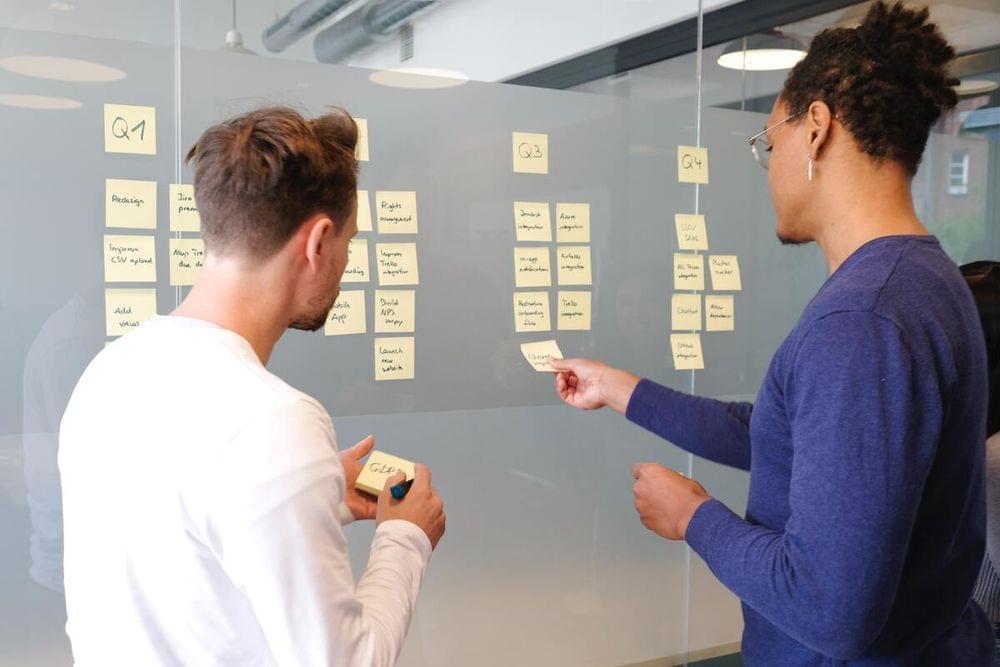 They say one of the toughest parts of being a product manager is getting the job in the first place. Interviews are high-pressure situations on both sides of the desk — which fits the role perfectly when you think about it. Product managers need to navigate constantly changing situations and guide teams to deliver the best possible products.
A product manager needs to be able to effectively identify customer needs and business objectives that should be baked into the products they create. They need strong prioritization and people skills, as well as enough technical know-how to identify which features are possible.
These qualities are what an interviewer will be looking for, and they will be asking questions that look to highlight them.
Let's take a look at what those questions may look like and break them down into key categories.
Table of contents
Product management interview questions
How would you explain product management to someone unfamiliar with it?
This question is like product manager kryptonite. Most people in the product management world can't come up with a specific answer for this one, and that's the point in asking it.
This question is designed to put the candidate on the spot and think about people outside of the product management world, much like they would during a project. There is no "right" answer here, but key points are a strong customer focus, excellent prioritization, time-keeping, and communication skills.
What is a product you wish you had been involved in developing? And how would you improve it?
To prepare for this question, the candidate should think of a product they love and have a strong, intimate knowledge of how it works. Make a list of features they like and which they feel could be improved upon, or even develop an entirely new feature that would solve existing customer pain points. There are bonus points to be scored here if the product is made by the company they're applying for!
In your opinion, what are 3 of the most important technology trends for the next 10 years?
Businesses are always looking forward and are keen to identify ways to get involved in upcoming trends. This question shows that the candidate is keeping up with new developments and that they're thinking about long-term goals.
How would you describe our products to someone?
It should go without saying that you need to research the company you're interviewing for. For product managers, this should also include the products the company offers.
The candidate should treat this question as if they were talking to someone who knows little about how products are made. They should focus on tangible benefits to the customer and avoid jargon!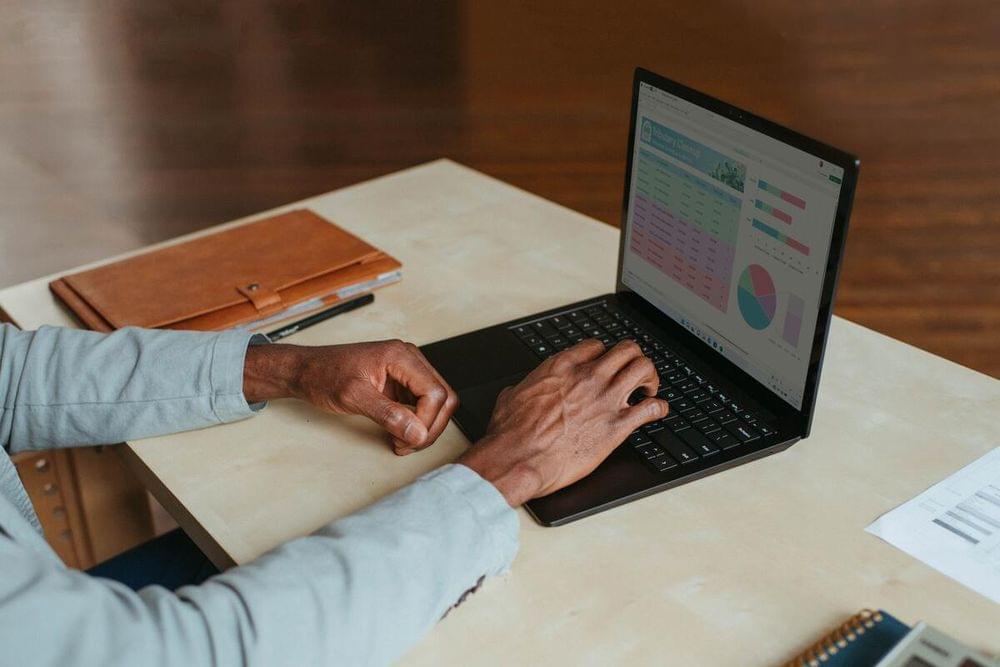 Technical product manager interview questions
How do you align the technical team with the product vision and the overall company goals?
Teams need to align completely with the product vision and company goals to create a successful product. This is easier said than done, and product managers often face roadblocks they need to overcome to achieve alignment. This question looks to identify how the candidate will align teams and overcome those roadblocks.
How would you position a successor product to a popular legacy product without eating into revenue from the original product?
Tech companies are constantly evolving and adding new products to their line-up. This question asks the candidate to consider the company's current offerings and target audience. If the new product isn't designed to replace the original, candidates should discuss pricing for the legacy product and existing customer needs that both products will address.
How do you prioritize tasks?
Prioritization is a huge part of the product manager role. This question simply checks if the candidate understands the importance of prioritization and has knowledge of prioritization frameworks.
How do you monitor the performance and success of a product?
Product management doesn't stop at launch. While some product managers are happy to deliver the product and walk away, many companies are looking for someone who will continue to monitor and improve the product. The candidate should consider the metrics and feedback processes they use to manage long-term success.
People management product manager interview questions
What software tools do you use to manage team members, and how do you use them?
There are plenty of product management programs on the market and tech stacks change from business to business. This question helps the interviewer identify if the candidate will fit in quickly with the business's processes and tools.
How do you keep projects moving along despite differing opinions from stakeholders?
There's bound to be conflict during development. Stakeholders can sometimes have ideas that are a little too far out of the scope of the development team. The product manager needs to handle any disputes to maintain relationships and keep development running on schedule.
How do you motivate a team after a setback?
Not every sprint will result in a home run, and product managers need to know how to bounce back after a difficult time. This is where a candidate's people management skills are put to the test.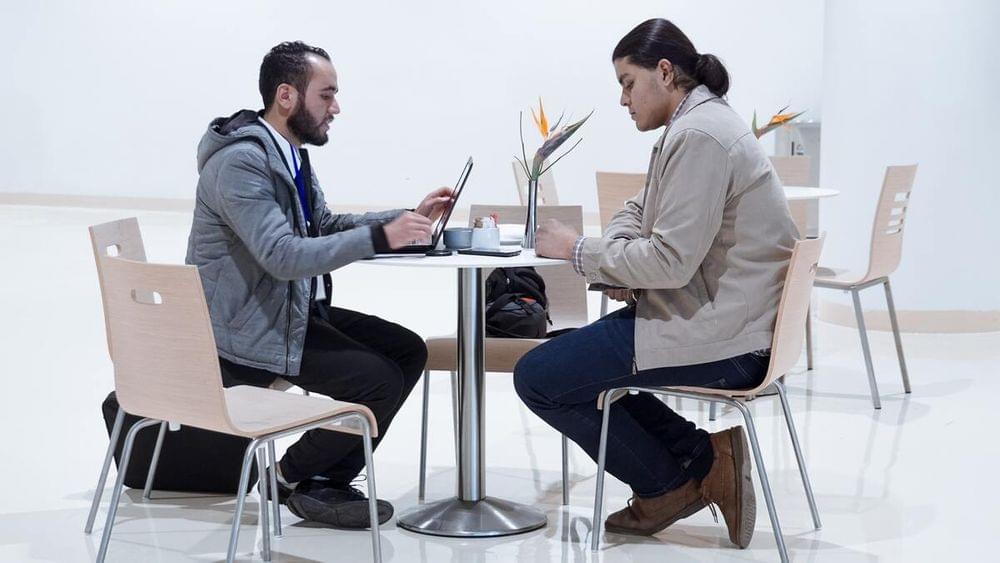 Product manager experience questions
This section is for experienced candidates. Interviewers may ask similar questions about their education or other relevant experience for candidates just starting out in product management.
Describe a typical day in your current product manager role
This question helps the interviewer to judge how well a candidate will fit into the company's existing processes. The answer should highlight key processes and events that will be performed on a daily basis.
Tell us about a time you launched a product that had direct competition and how you set your product apart
Businesses are always looking to hire candidates that think outside of the box. There's no value in following the crowd, and this question helps to highlight the candidate's ambition.
How do you know you've finished a product design?
There's potential to create a never-ending series of improvements when working with iterations. A good product manager will know when to draw a line in the sand and say enough is enough.
Learn more about great interview questions on the EasyRetro Blog
If you're hiring for multiple positions and need more great interview questions, check out the EasyRetro Blog, where we've covered interview questions for IT managers and product owners.
Once you've hired your new product managers, have them try out EasyRetro for easy, fun sprint retrospectives. Get started for free today!