Changelog #25 - Card's date and Action Due Date
Action Items Dialog and Due Date
New feature
You can now add a due date to your action items. It will be visible in your cards, on the Action Items tab, and on your board's Summary page.
Also, a new dialog is available for you to manage your action items, set or change its assignee and due date, or convert it back into a text card.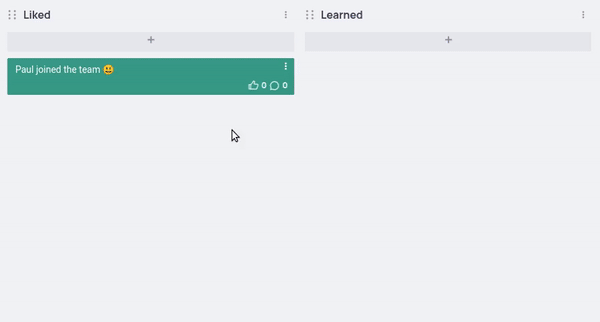 If you want to view when each card of your board was created, toggle the "Card's Date" option on the Sidebar menu.